Water Cooled Condenser
Features:
1.adopting superior external thread copper tube to ensure high heat exchange efficiency,compact volume and light weight.
2.gas tightness testing under air pressure 2.4Pa before delivery to ensure quality.
3.equiped with safe fusible plug to ensure safe through automatical melt and depressurization when liquid reach specific temperature in shell.
4.condenser end cap equiped water discharge device to avoid tube damage caused by water into ice at cold weather.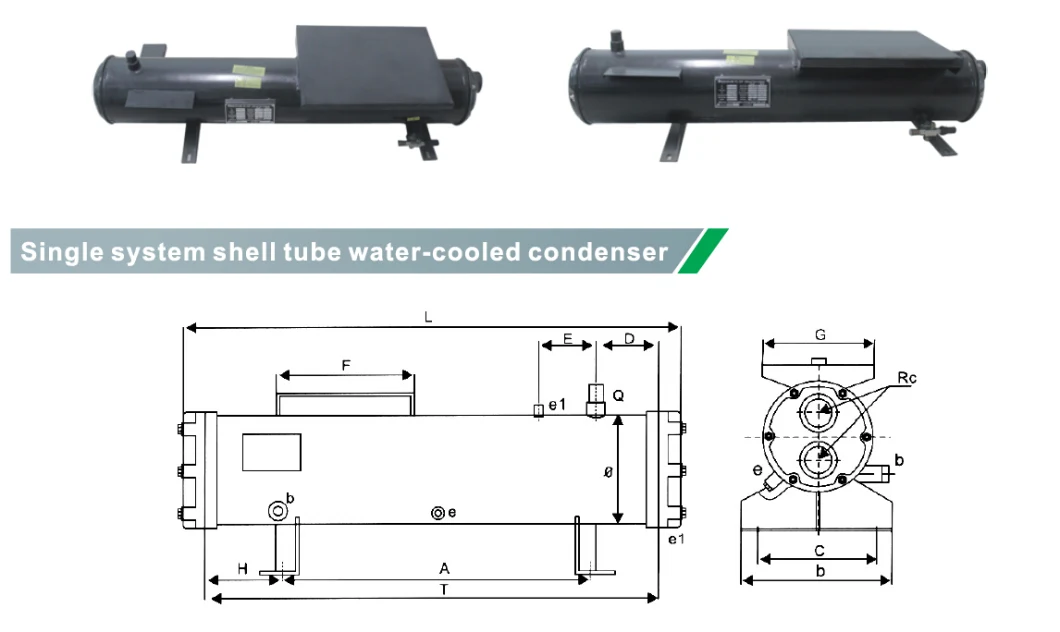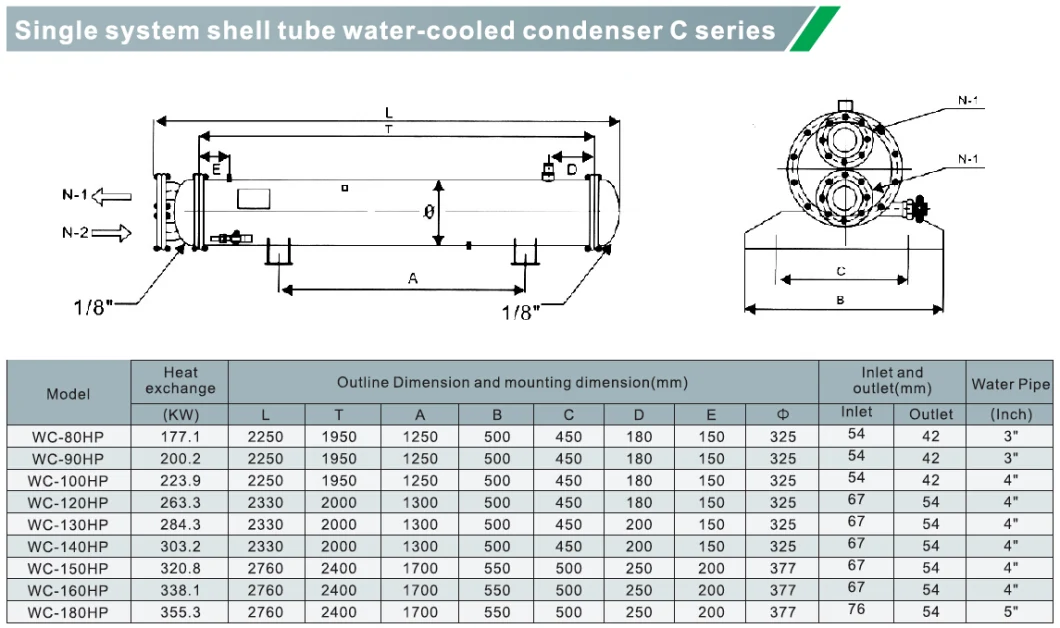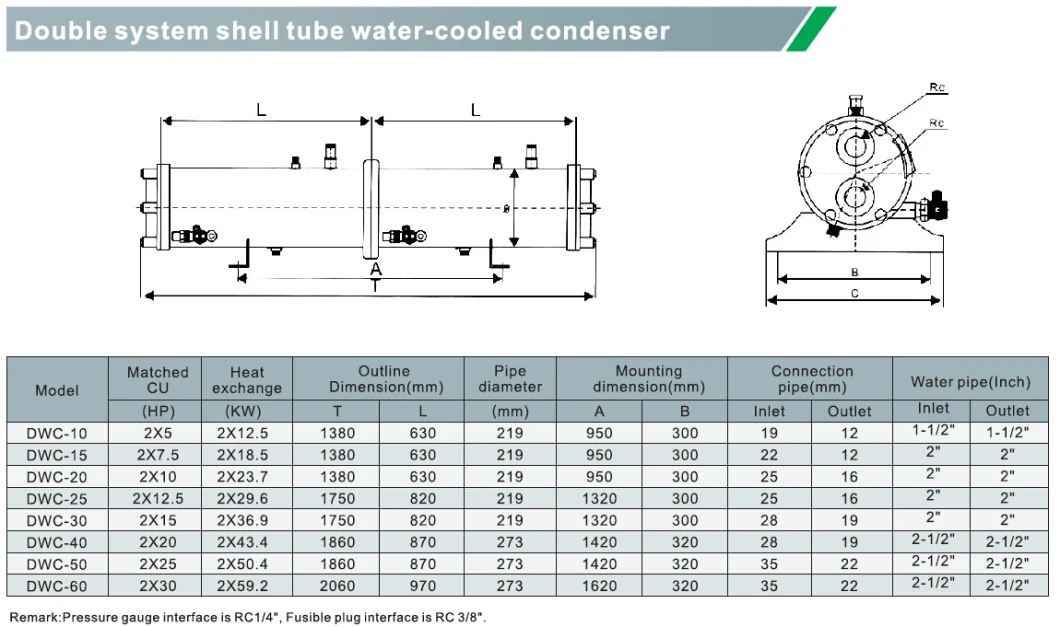 Products can be customized according to customer requirements.

please contact us freely for more details or other models