2205 Shell Tube Heat Exchanger for Ethylene Glycol Industry
1. Product Description
| | |
| --- | --- |
| Application | TDI |
| Material | 2205 |
| Dimension | OD2000*Length:6000mm*S180 sqm |
| Weight | 16 tons |
| Other Available Materials | Titanium & Titanium alloy, Copper-Nickel Alloy, Zirconium, Tantalum |
This heat exchanger is a device used to transfer heat between one or more fluids, which consist of series of tubes. One set of these tubes contains the fluid that must be either heated or cooled. The second fluid runs over the tubes that are being heated or cooled so that it can either provide the heat or absorb the heat required. A set of tubes is called the tube bundle and can be made up of several types of tubes: plain, longitudinally finned, etc. Shell and tube heat exchangers are typically used for high-pressure applications.
2.Manufacturing Facilities (Partial)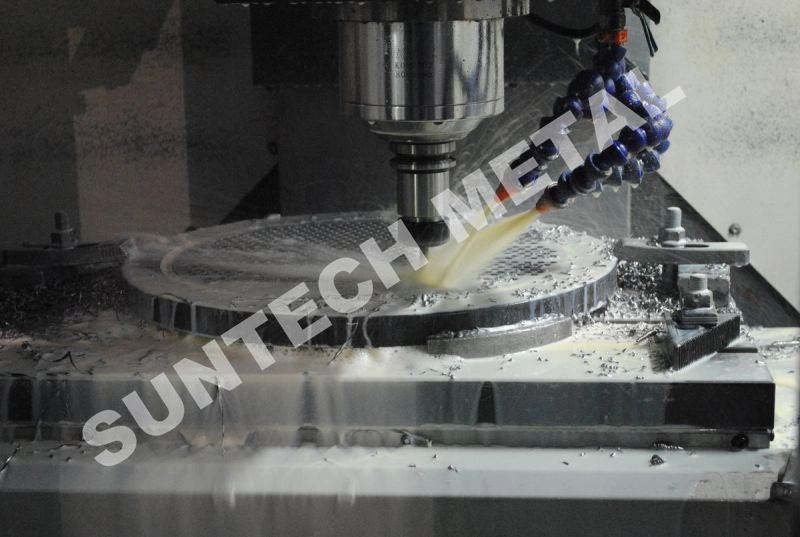 3. Testing (Partial)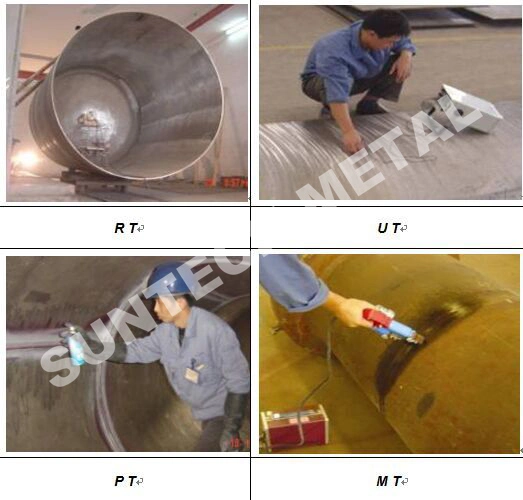 4. Certificate(Partial)

Suntech has been certificated by ASME U,PED andNB which are accepted by many famous domestic and oversea companies. and also established the quality control systerm based on ISO-9001 which have been implemented to the process of R&D, fabrication, logistic , Markting and services.
5. Competitive Advantage
a.Abundant experience: more than one decade of abundant experience in non-ferrous metal
cladding and production;
b. Technical consulting service: technical consulting on material, welding, NDE, etc;
c. Independent inspection service; in-process inspection, final inspection;
d. Transportation advantage: 296kms away from Shanghai seaport