Stainless Steel Shell & Tube Heat Exchanger
Product Description
Our products:
(1) Heat exchanger using seamless steel tube, 304/316L/2205/2507 material
(2) Double tube sheet design to eliminate cross-contamination;
(3) Product contact side emptying whole design;
(4) Heat transfer all-round;
(5) Design and manufacture according to the FDA and cGMP requirements;
(6) Heat transfer area: 0.5-200 square meter;
(7) Product side quick interface shell side flange;
(8) The design temperature of Max :280ºC, the tube and Shell design pressure can be customized according to customer requirements;
(9) Mirror Polish: Ra<0.5μm;
(10) Installation: vertical installation, but also horizontal installation.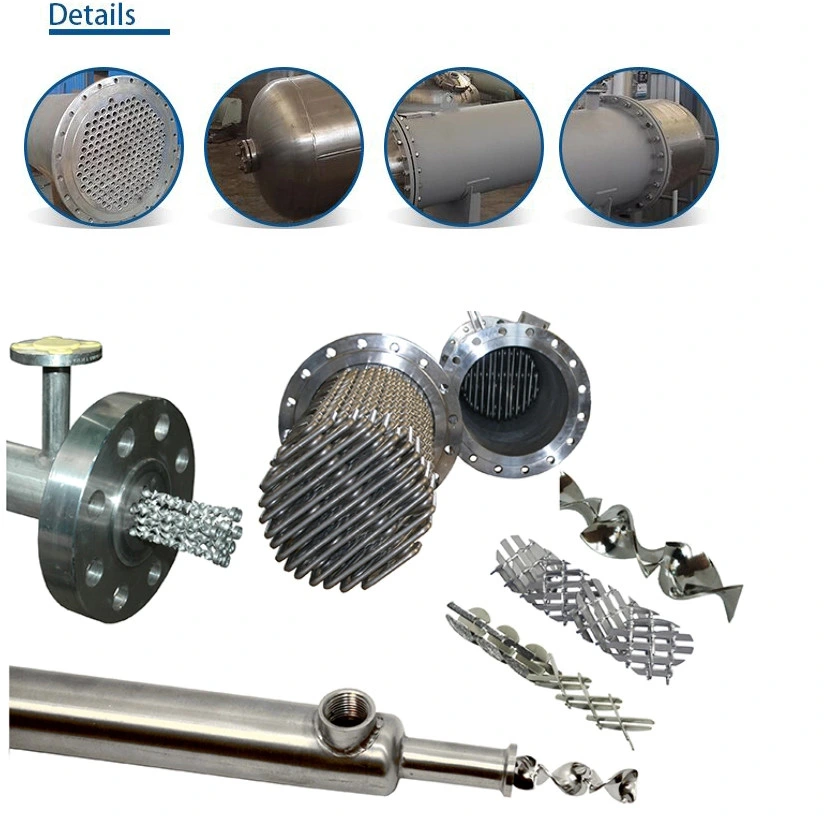 System Process:
The heat transfer tube bundle is treated by advanced mirror polishing process, combined with advanced stainless steel welding process, the minimum gap design of heat transfer pipe is optimized, and the wall thickness is reduced as far as possible under the condition of ensuring safe operation. The heat transfer effect of the cold and hot fluid is greatly improved. Under the same conditions, the efficiency of the heat exchanger is several times that of the traditional heat exchanger. Under the premise of cleanliness and hygiene, the working efficiency is improved, and the comprehensive production cost is reduced in the long run.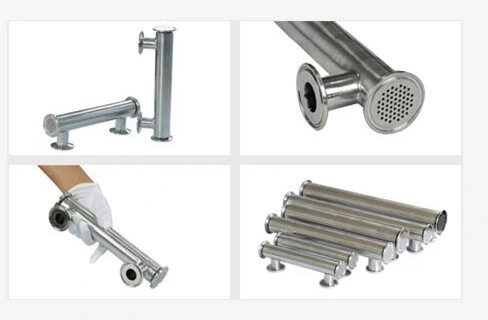 Main Features:
1. The heat transfer pipe adopts high quality SS304/316L/2205/2507 mirror polishing seamless steel pipe.
2. All are optional stainless steel material.
3. Double pipe board design to prevent cross-contamination.
4. Product contact side full emptying design.
5. The heat transfer channel has no dead angle.
6. Compact structure, small size, small area.
7. The heat transfer performance is good, the heat transfer coefficient is high.
8. Design and manufacture according to
9. Product side quick mounting interface, shell side flange connection.
10. The surface roughness is less than 0.5 μ m.
11. SIP/CIP can be disinfected and sterilized online.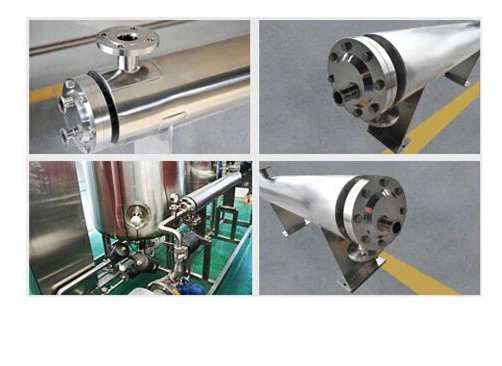 Areas Of Application:
1. Cooling / heating of injection water.
2. The injection water point cooling.
3. Cooling / heating of pharmaceutical products.
4. Clean steam condensing and cooling.
5. High clean liquid temperature control.
Applicable process points: suitable for pharmaceutical injection water, purified water, water injection and other working conditions, such as: medicine heating, cooling; vaccine and blood products cooling and heating; injection water / purified water heating cooling, etc. Pasteurization, hot water sterilization, etc.
Company Profile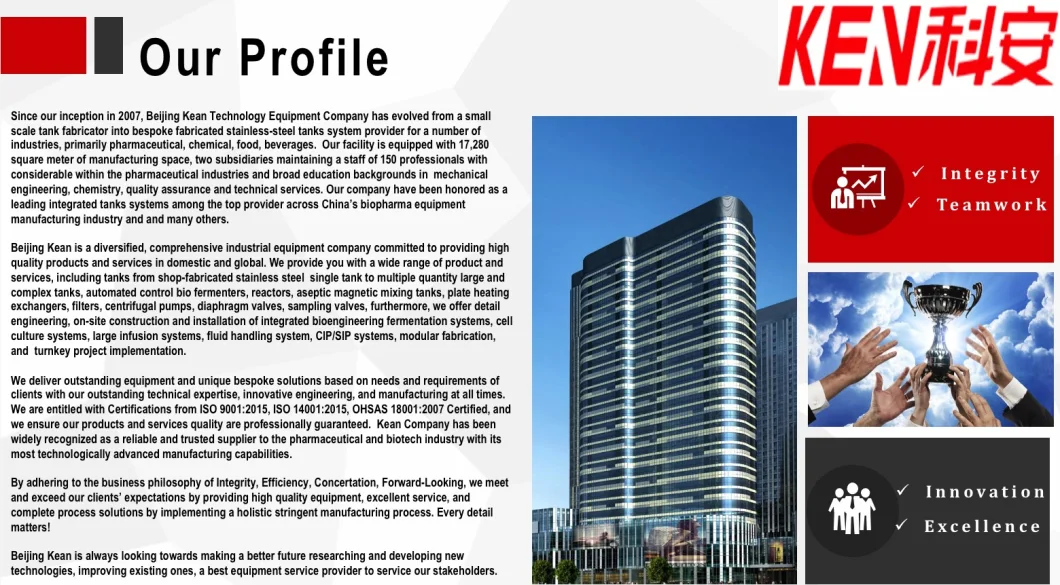 Workshop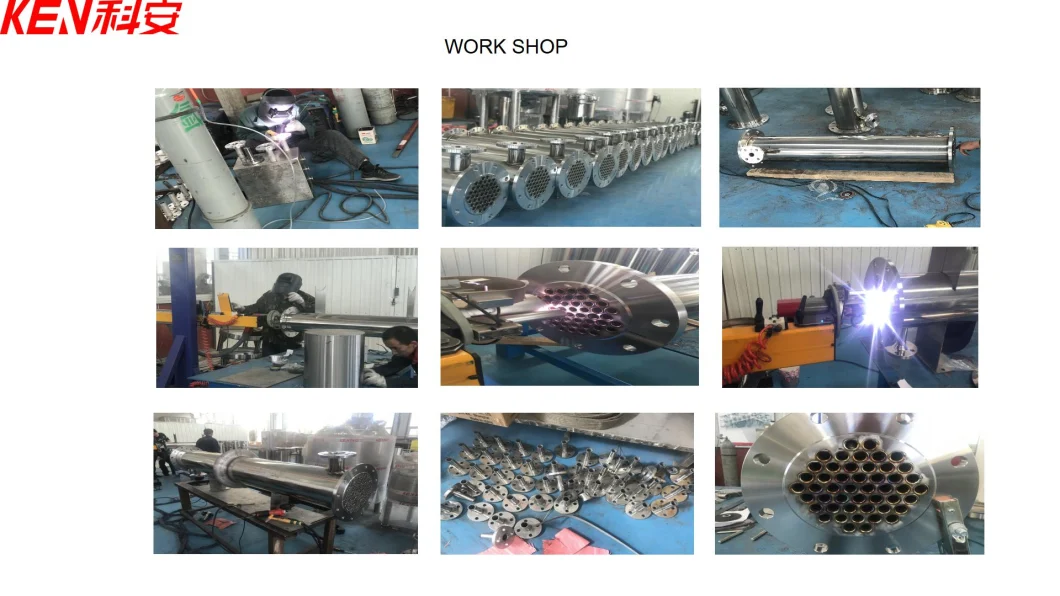 Certifications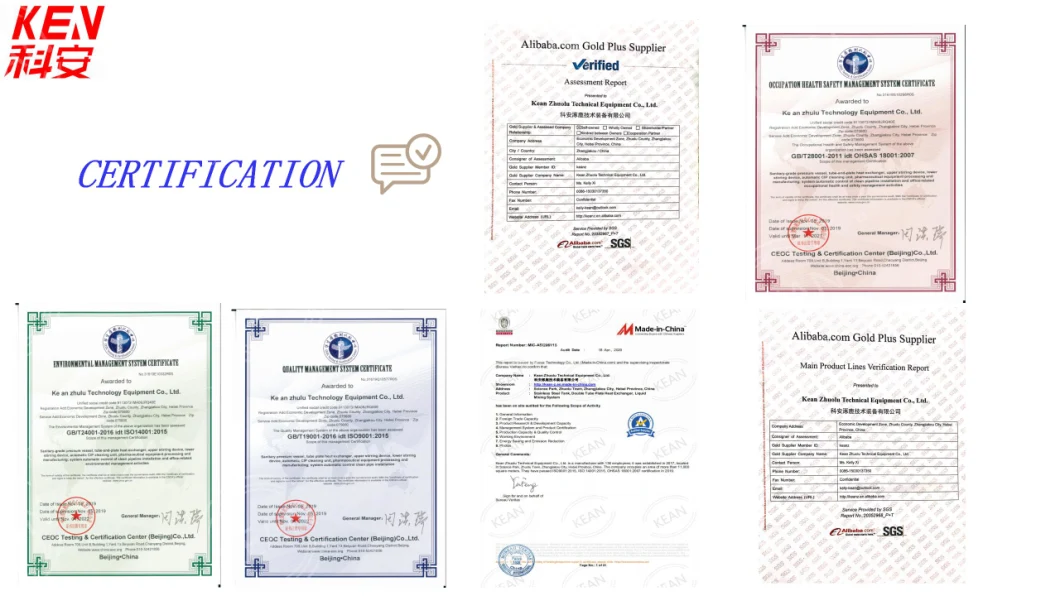 Our Collaborations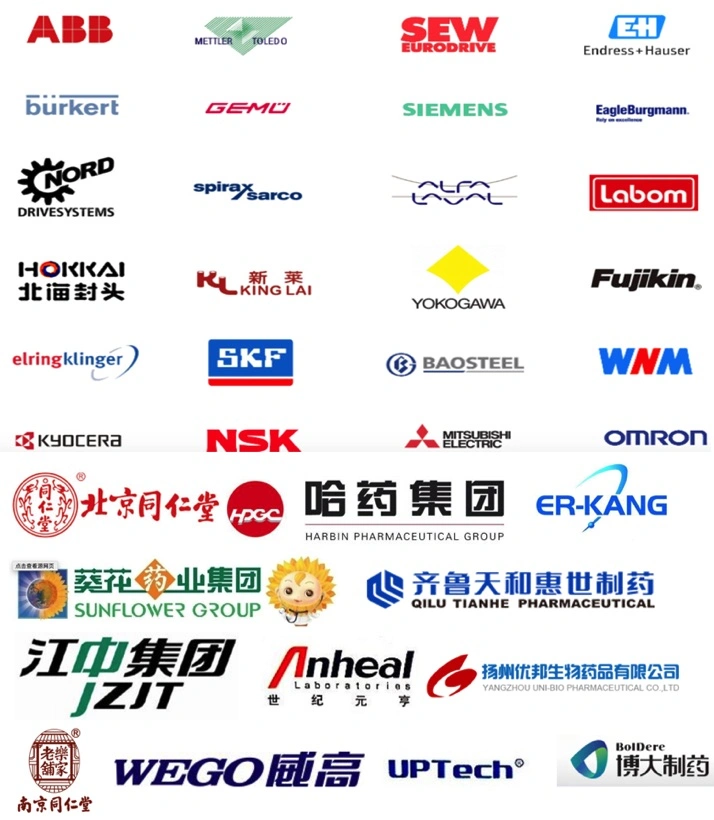 Trade Shows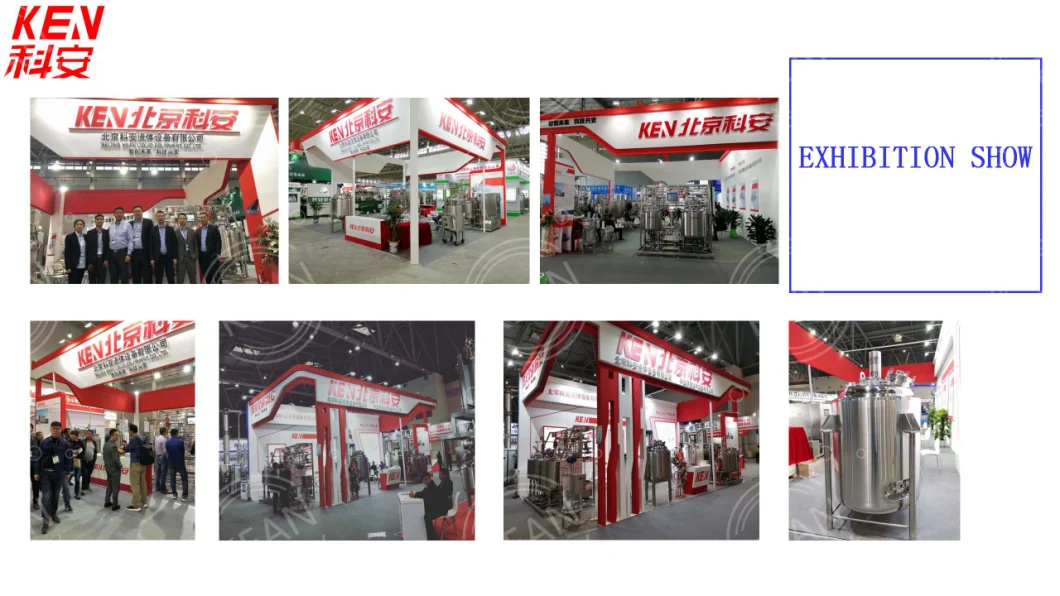 Packaging & Shipping
KEAN has the highly professional packaging services and expertise to meet your most demanding packaging needs, aiming to bring your products to your location in less time and with higher quality.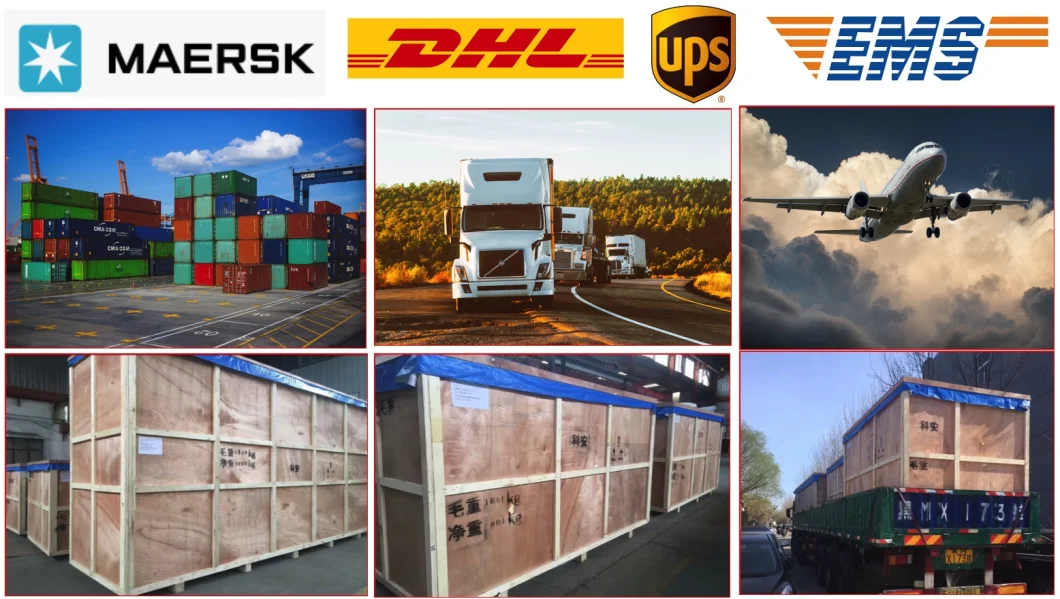 Packin
g anFAQd D
e
1. Is your company a factory or trading company?
KEAN is a highly professional manufacturing entity focusing on fabricating pressure vessel and tanks, integrated bioengineering fermentation systems, cell culture systems, large infusion systems, fluid handling system, CIP/SIP systems.

2. Can you product as specific size?
Definitely we can. Our products are customized as per your requirements.

3. Can I have samples to test?
Yes, we are pleased to supply samples test report issued by renowned authority and ensure quality. Our products are fabricated stringently in compliant with ISO, ASME BPE, cGMP international codes.

4. Do you have any MQQ limitation?
Our MQQ is 1 PC to supply new customers.

5. How long is the lead time?
Normally it takes 5-6 weeks for tanks, and 7-10 weeks for integrate modular systems.

6. Do you provide after-sales service?
Yes, we are committed to offering highly professional and real-time after-sales service. We have many professional and dedicated engineers available ensuring a holistic service to our highly-respected customers.

Contact us for more information.

Kelly
KEAN ZhuoLu Technical Equipment Co.,ltd

Tel: +86 0313-6521616-8013,

http://kean-z.en.made-in-china.com