NBWD low MOQ heat- exchangers square copper capillary mould tube
Material: Phosphorized copper, silver copper, chrome-zircon copper
Plating: Chrome; Nickel-cobalt; Ni-Co+Cr composite plating; (Ni-Co, Co-Ni)
Taper: Signal taper, multi-taper, parabolic taper and composite taper etc.
Specification: Square billet: 60× 60~450× 450(mm)
Rectangular billet: 120× 340~365× 480(mm)
Round bilet: 90~500(mm)
Length: 700~1000(mm)
The pictures of NBWD low MOQ heat- exchangers square copper capillary mould tube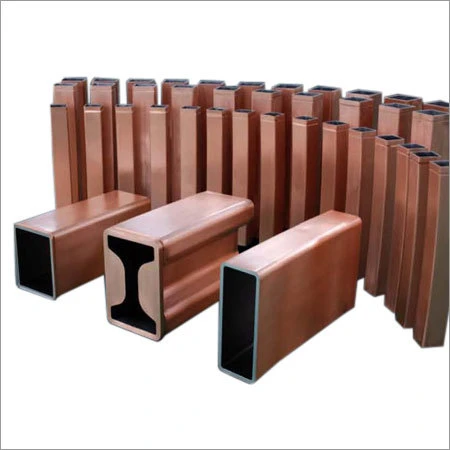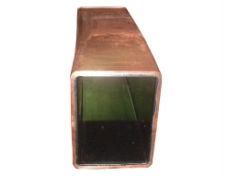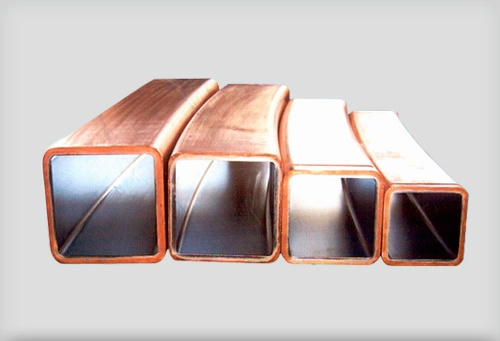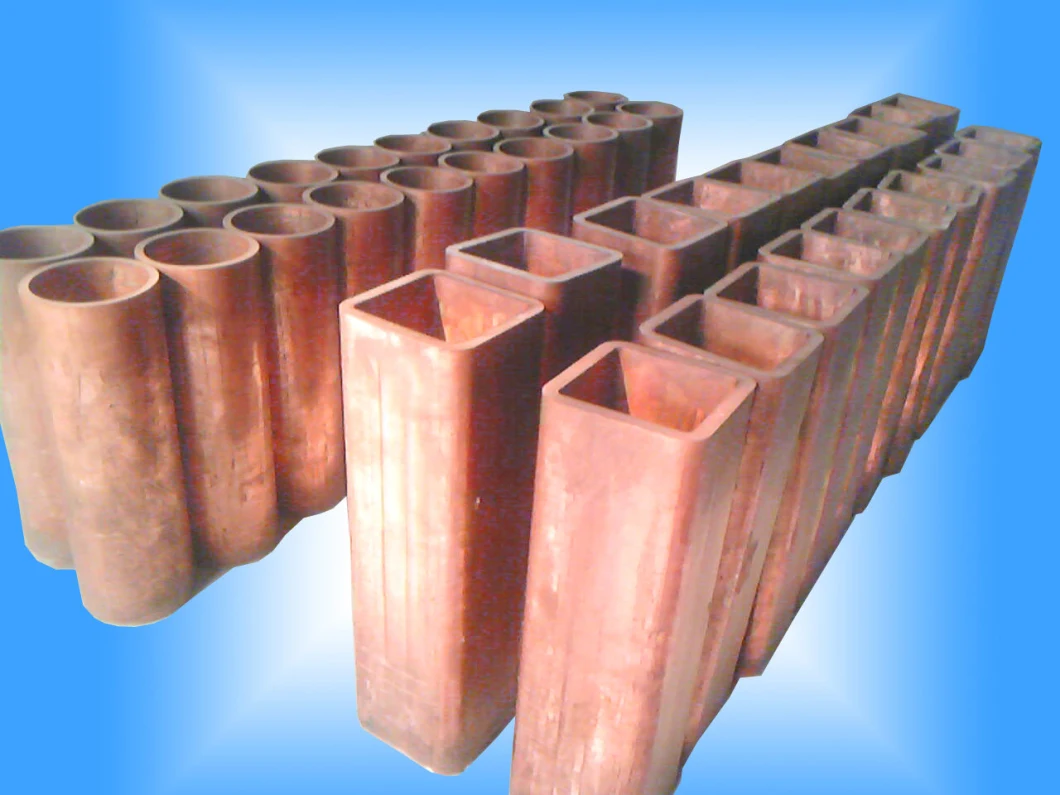 Advantages: Leading technology, stable quality, low cost.
10-25mm thickness water seam cooling which have high strength cooling and well proportioned cooling,
Fine quality casting blank, thick mold blank shell and unlikely leakage. Suitable for casting straight carbon steel, low alloy,
High and medium carbon steel, alloy steel, stainless steel etc.
Speccification
Types
Size
Camber Radius
Thickness
Length
Square tubes
50x50 - 500x500
4000-17000
6-50
700-1000
Rectangular Tubes
100x340-500x650
4000-17000
6-50
700-1000
Round Tubes
110-1200
5000-17000
10-50
700-1000
H-Beam Tubes
70x50-120x520
6000-17000
12-50
780-1016
Non-standard tubes
70x50-120x520
6000-17000
12-50
780-1016