dryer zilmet refrigerant water heat exchanger spiral heat exchanger design
Brief introduction:
Plate heat exchanger is a new type of high efficiency heat exchanger which is made of a series of corrugated metal sheets. A thin rectangular channel is formed between the plates, through which the heat exchange between liquid, liquid and vapor can be achieved.

Advantages of plate heat exchangers compared with tube heat exchangers:
1. Efficient and energy-saving: its heat transfer coefficient is 3000-4500kcal/m2ºC* h, which is 3-5 times higher than that of shell-and-tube heat exchangers.
2. Compact structure: plate heat exchanger with the same area and heat exchange is only 1/5 of shell and tube heat exchanger.
3. Easy to clean, easy to assemble and disassemble.
4. Long service life: Plate heat exchanger is pressed by stainless steel or titanium alloy plates, which can resist various corrosion media, and the rubber pad can be replaced at will.
5. Strong adaptability: Plate heat exchanger plate is an independent component, can be added or subtracted according to the requirements, can be applied to a variety of different, process requirements.
6. No liquid crossing: The sealing groove of the plate heat exchanger is equipped with a discharge channel, and all kinds of medium will not be in collusion.
Details show:

Customized product display: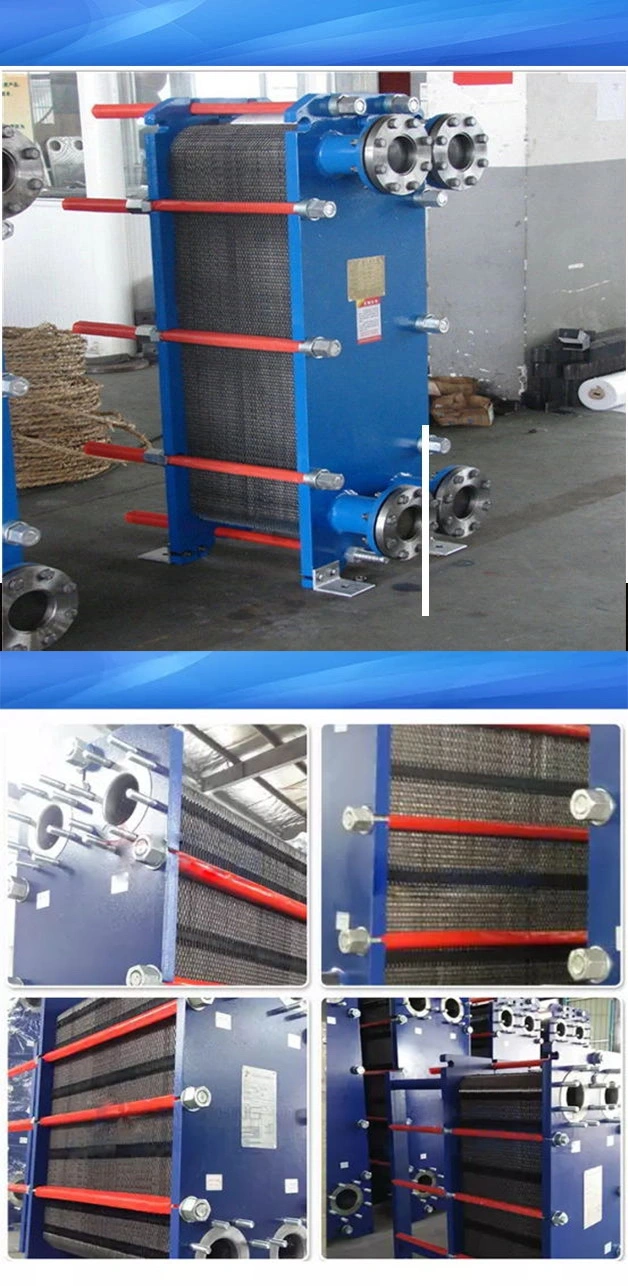 Product application: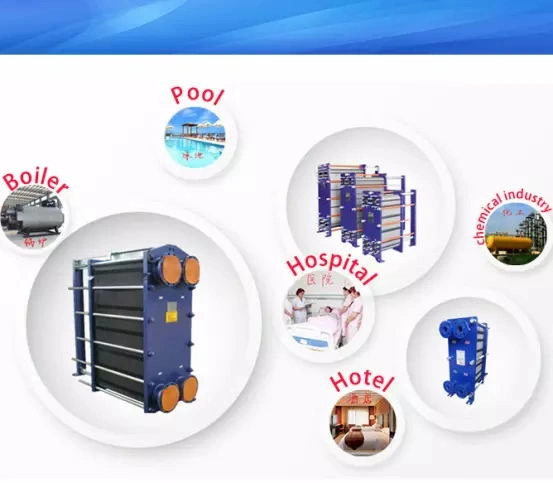 A
. refrigeration: used as condenser and evaporator.
B
. HVAC: intermediate heat exchangers for use with boilers, intermediate heat exchangers for high-rise buildings, etc.
C
. chemical industry: soda industry, ammonia synthesis, alcohol fermentation, resin synthesis cooling, etc.
D
. metallurgical industry: aluminate mother liquor heating or cooling, steelmaking process cooling and so on .
E
. Machinery Industry: all kinds of quenching fluid cooling, reducer lubricating oil cooling.
F
. power industry: high voltage transformer oil cooling, generator bearing oil cooling and so on.
G
. paper industry: bleaching process, heat recovery, heating and washing slurry.
H
. textile industry: viscose fiber alkali aqueous solution cooling, boiling nitrocellulose cooling.
I
. food industry: fruit juice sterilization cooling, animal and vegetable oil heating and cooling.
J
. grease process: soap at atmospheric pressure drying, heating or cooling all kinds of process liquid.
K
. central heating: heating the waste heat in the thermal power plant, heating the bath water.
L
. others: petroleum, medicine, ships, seawater desalination and geothermal utilization.
Our company: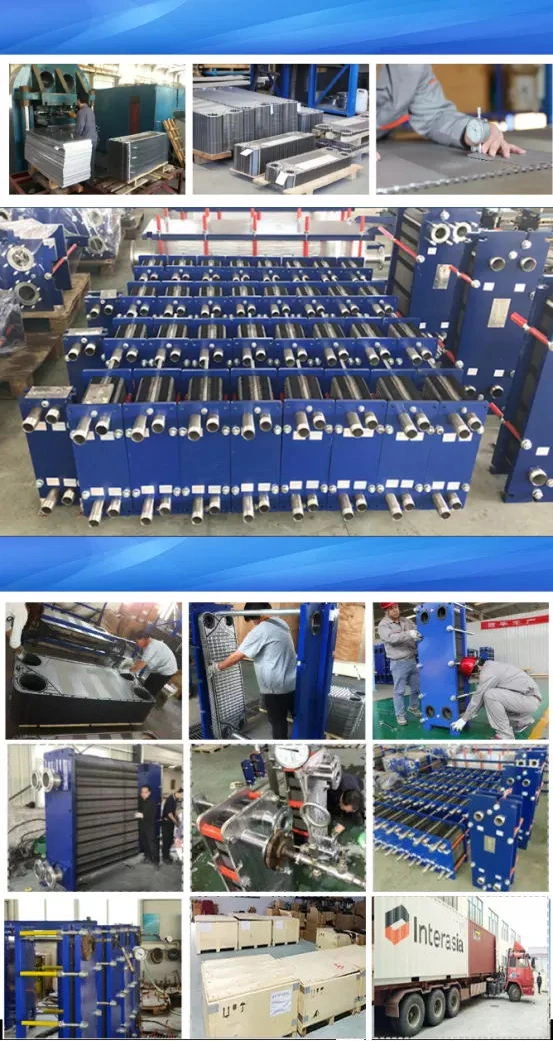 Certification: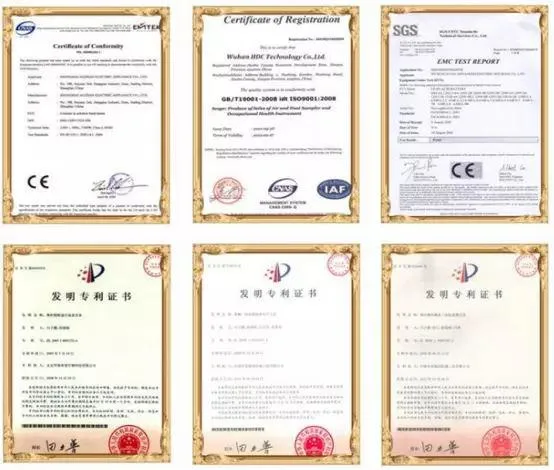 FAQ:
How to contact with us?
A: * 24 hours online from TradeManager, quick answer, or email with us, wechat,whatsapp is available.
* Select one product and leave message to us.
Q: 2.How to purchase the products which you want?
A: * Choose one product which you are interested and leave message
* Or Inform us your request for brand and model number
* Or inform us your detailed request including dimension, weight, material, we can recommend to you.
* MOQ can be offered for you reference.
Q: 3.How to confirm the quality before place the order?
A: * Sample can be provided for your testing before order.
* If you are in China, warmly welcome you visit our factory, check the Quality, meanwhile welcome to
visit our office for reference.
Q: 4.How about the after-sale services?
A: * If any problems after receiving the bulk goods, please do not hesitate to contact us for dealing, our
engineer will service at any time to make you satisfied.