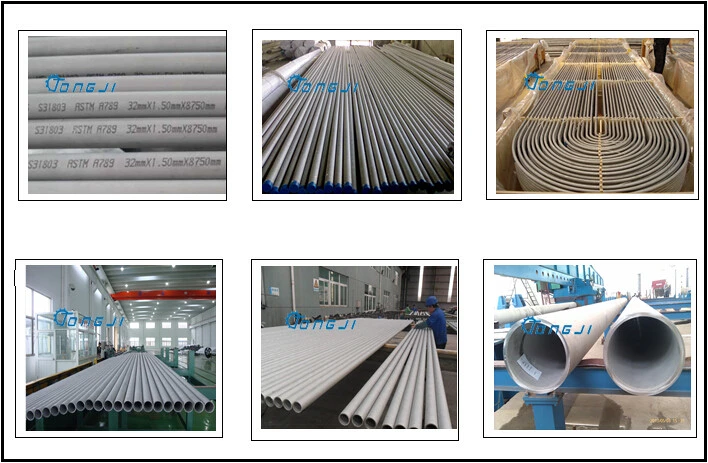 Tongji Engineering offers a comprehensive list of tubing alloys to fit the most and least common applications.
Stainless Steel: 304 Tubing, 316/ 316L/ 316H, 317/ 317L, 309S/ 310H, 310S/ 310H, 321/321H, 347/ 347H
Duplex Stainless Steel: UNS S31803, S32304, S32205, S32750, S32507, S31050, S33207, S32101
Super Austenitic: 6 Moly, 825, 904L, 800/ 800H, N08811
Super Ferritics/ Ferritics: 29-4C, S44627, 439, 444, 446
Nickel Alloy: 20, 200/ 201, 276, 400, 600, 22, 625, 686
Titanium: Grades 1, 2, 3, 7, 9, 11, 12, 16, 17, 26 and 28
Copper alloys: C70600, C71500, C71640, C44300, C68700
Markets We Serve:
Oil & Gas, Power Generation, Chemical, Petrochemical, Food & Dairy, Beverage, Pharmaceutical, Biopharmaceutical, General Commercial, Specialty Automotive
We always seek and improve our service as per requirement of our valued customers.
Commodity
TP304 Stainless Steel Pipe& Tube
Process method
Cold drawn/ Cold rolled/ Welded.
Materials Grades
TP304, UNS N30400
Standards:
ASTM A213, ASTM A249,A269, ASTM A312 ,
ASTM A789/ A790, ASTM A511 or Closer
Size
NPS:1/8 to 40" , Schedule: 5S to XXS. Length: 20m or as required.
OD: 3 - 1016 mm, Wt: 0.5~ 25mm, Length:20m or as required.
Shape
In straight length or as U-bend
Surface Finished
Bright Annealed/ Picking/ Manual Polish/ Mechanical Polish or as required
Inspection Testing
100% Ultrasonic Test, 100%Eddy Current Test, 100%Hydraulic Test,
100% X-Ray Test to welded pipe or as required.
Mechanical Test, Hardness Test, Inter-granular corrosion Test.
Certificate
EN 1024 3.1/ 3.1B/ 3.2, PED, DNV, TUV.
Packing
Wooden case/ Steel framed plywood case/ simple packing.
Delivery Time
By mutual agreement.