Shell and tube condenser heat exchanger water cooled condenser
Product Description:
This tube heat exchanger is mainly used in the process of heating or cooling materials inpharmaceutic, chemical industry, food and beverage industry.The tube heat exchanger is made of SUS304 and SUS316L.
We are the factory for heat exchanger equipment.All of our products can accept customization , and our products in the course of processing and are subject to stringent quality inspection before delivery, if there is a need, we photographed in the process every step of the process can be sent to customers.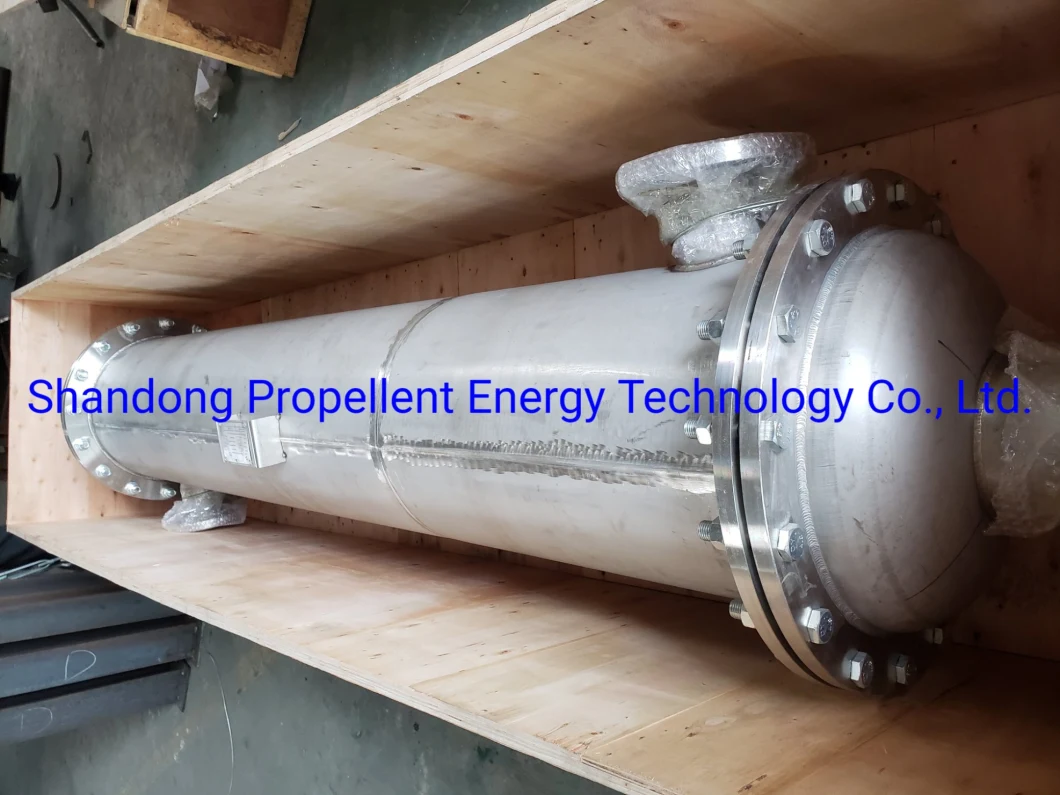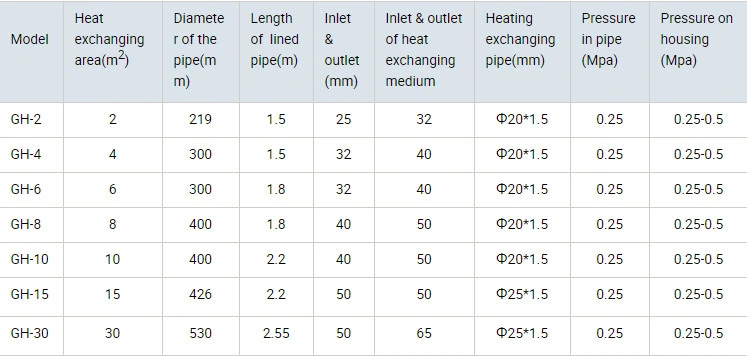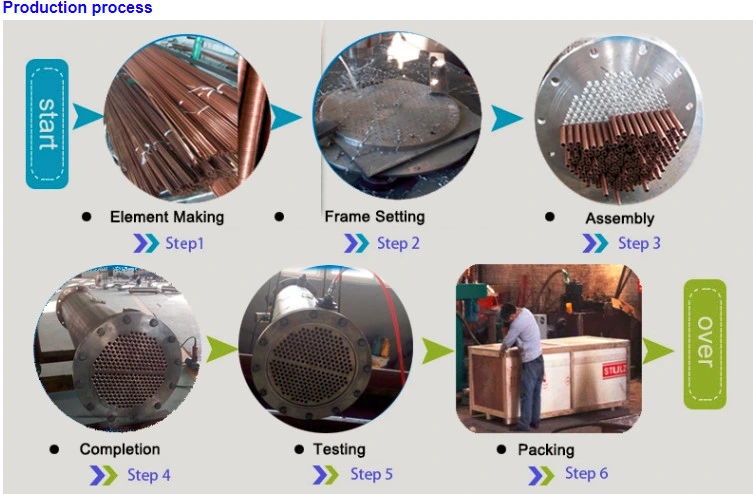 Customzied size optional:
1,Design products according to new requirements,and Provide design drawings
2,The customer confirms whether the drawings meet the requirements.
3,Start production and provide production process pictures to clients

Feature:
Tubular heat exchanger features:
1)Usually used for cooling / heating.
2)Pure titanium tube has super strong corrosion proof ability and high intensity.
3) The tube was tested by 1.62MPa pressure to make sure the tube is strong and not leakage .
4)The shell was tested by 0.6Mpa water pressure to make sure the water system not leakage .


Test :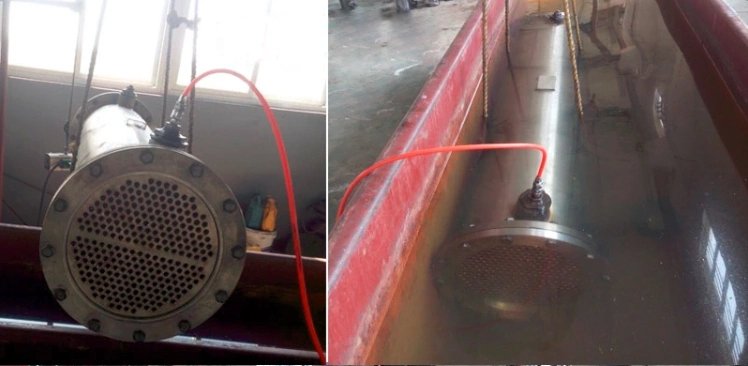 Package: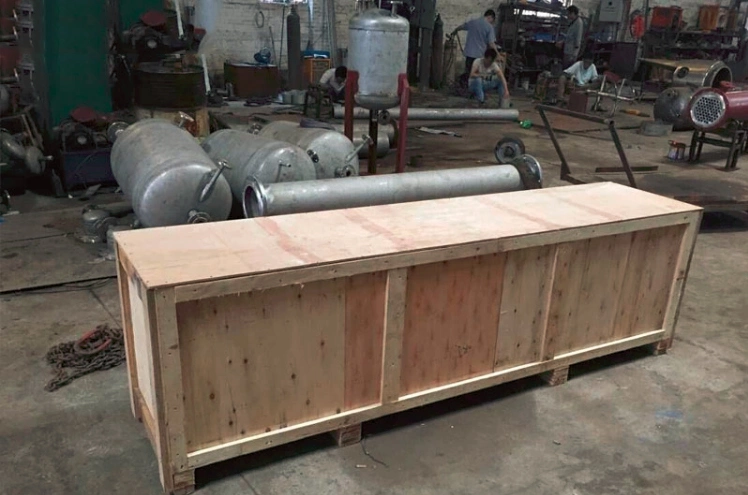 Tubular heat exchanger Application:
Shell and tube heat exchanger is widely used for freezing industries,such as plating,oxidation,chemical industry,metallurgy,light industry,shipbuilding,heating, pharmaceutical,foodstuff ect, also for leather chiller, injection molding machine chiller, print chiller, PV shoe machine chiller and so on.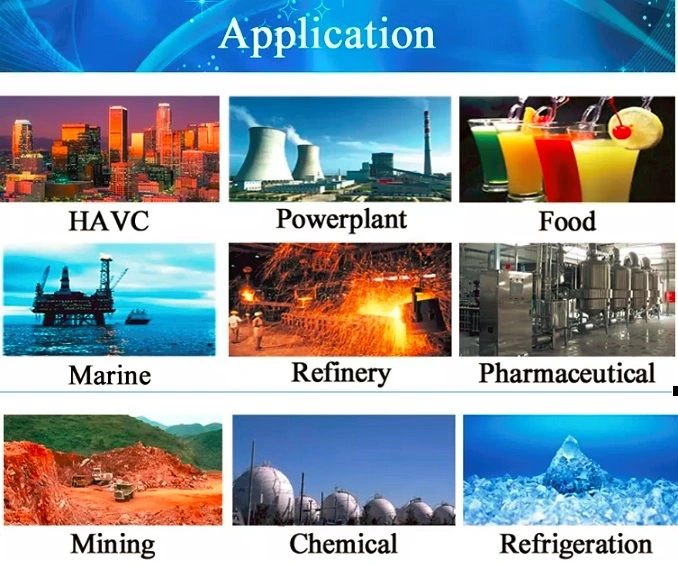 propellent product: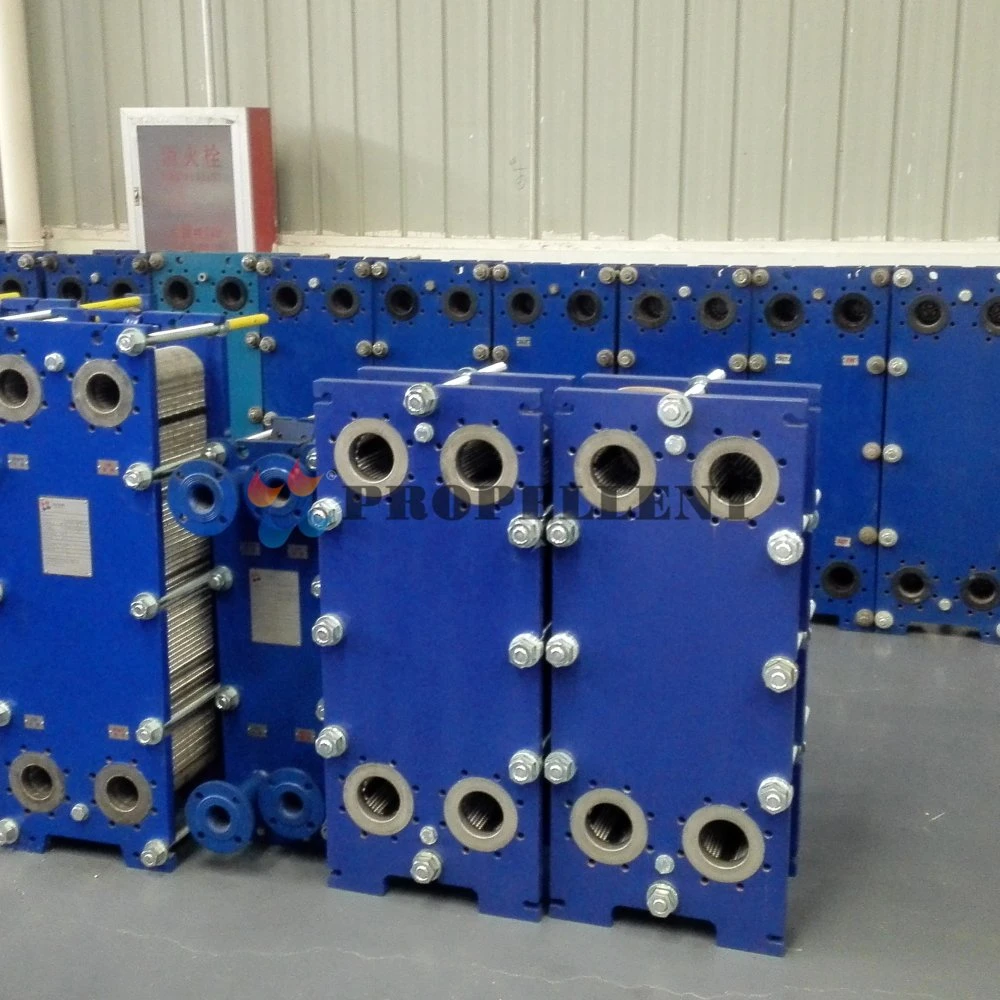 Company Information
Propellent, is the Booster and leader of effective heat exchange technology in all industries.
Propellent can be able to offer a full range of heat exchange design calculation in full working condition. We have accumulated rich experience in heating, cooling and waste heat recovery for complex process mediums. Propellent never views separately in the selection of heat exchange equipment applications, but put it in the whole process production line, Therefore, we find the best balance to consider the whole initial investment in equipment and long-term operating costs. We optimize manufacturing processes of our clients and reduce the use of fresh energy to provide our customers maximum value when we find reasonable main points in high heat transfer efficiency and pressure loss.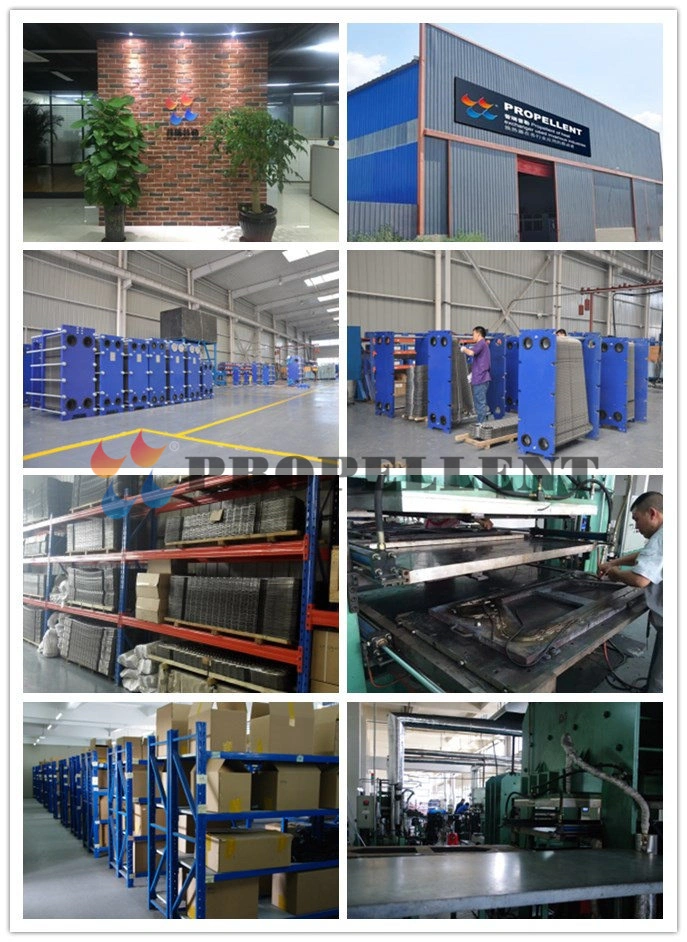 Why Choose us ?
We seek an understanding of the working conditions for you, and carries on the effective communication with your engineer, to make a perfect solution.It will be more accurate, reducing purchase cost and energy consumption (water, electricity and gas).
Our technical engineers can according to user's working conditions, for our customers to provide professional selection plan and drawings,
and we will choose the appropriate solutions, to provide a stable, efficient service for you.
We will give more consideration to customers' working conditions in order to reduce their equipment purchasing cost and energy consumption of processing operations (water, electricity and gas)
Thank you very much for your reading. If you need anything, please feel free to contact us