M6B/M6M/M10M/M10B Stainless steel 316L Plate heat exchanger for water to water heat transfer
Plate pattern:
Propellent's exclusive plate corrugation pattern allows even flow distribution across the entire plate surface thereby maximizing heat transfer while minimizing fouling rates, plate count, and cost.
Gaskets:
Propellent gaskets work in perfect combination with our plates to ensure worry free operation. Our chamfered opening allows each gasket to settle into position and also prevents the lock tab from being severed. Gaskets can be easily installed without tools or adhesive and self-seat during closing. It takes just seconds to replace a gasket making maintenance quick and easy.

Feature:
1.High heat transfer coefficient
2.Light weight, small footprint, easy installation,
3.Easy to change heat exchange area or process combination
4.Easy to clean and easy to maintain
5. It can contain all kinds of products to prevent blockage
6. No metal contact point between the plates, absolutely avoiding the occurrence of dead Angle
7. The thickness of 0.4mm-1.0mm plate is conducive to strengthening the rigidity of plate
8. Minimize fouling rate, plate number and cost.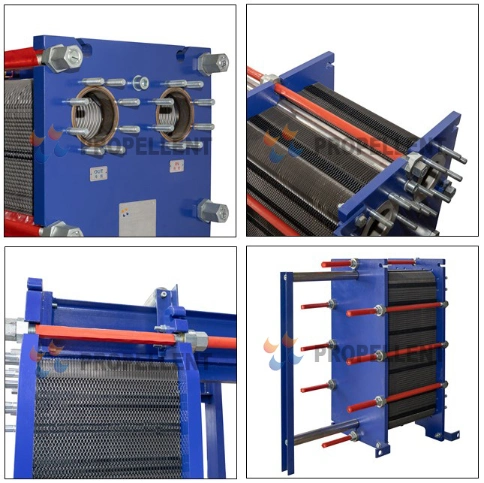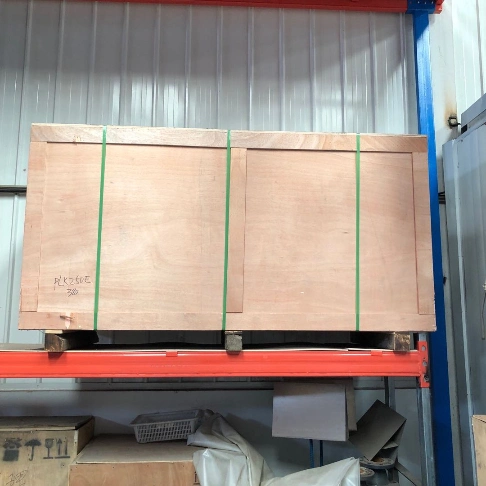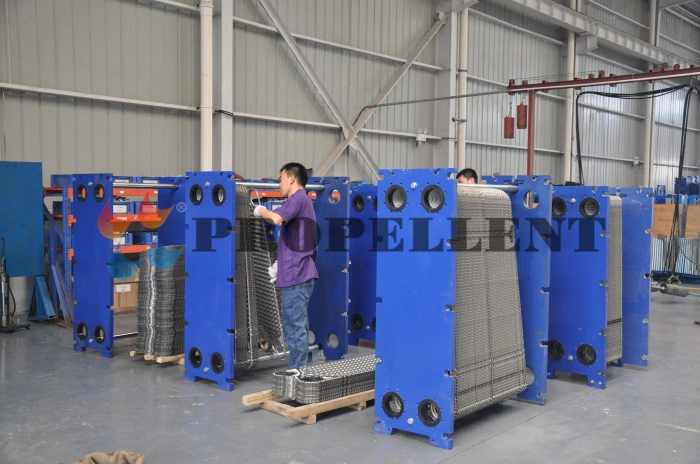 Our Certification: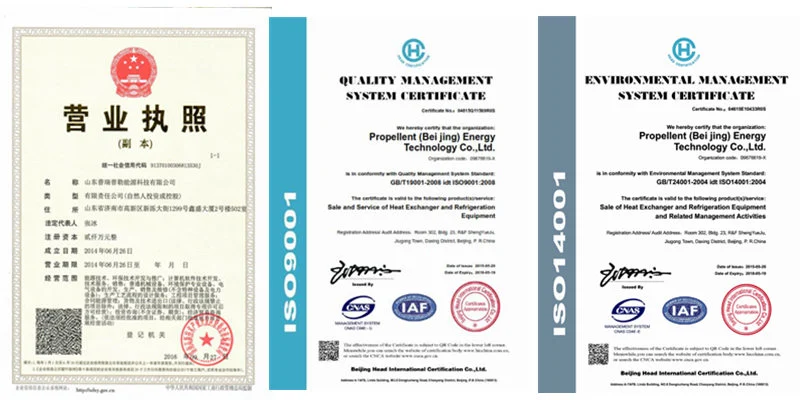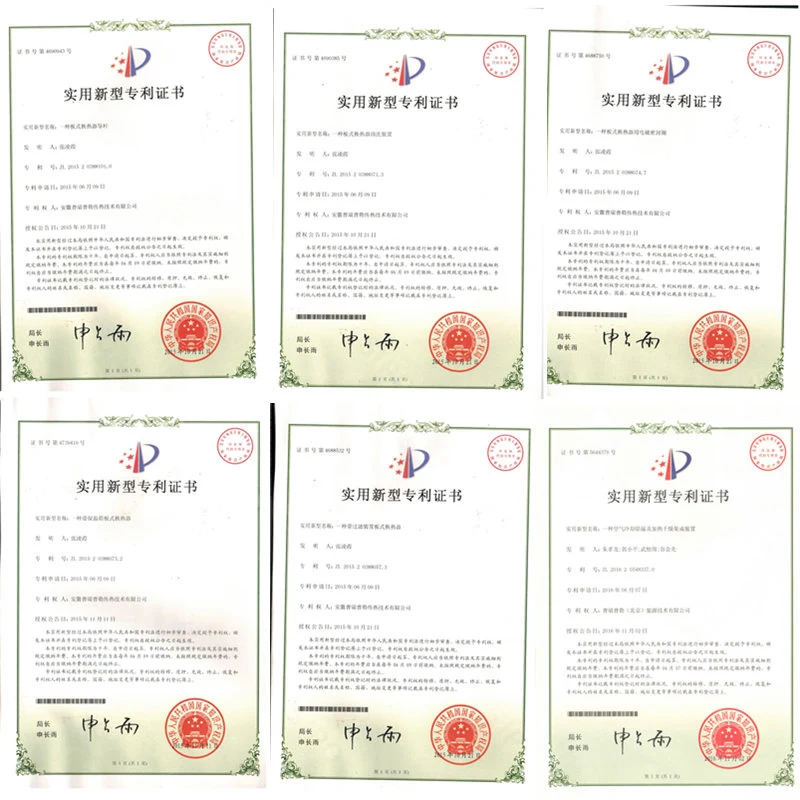 About us:
Propellent, is he Booster and leader of effective heat exchange technology in all industries.Our branch companied located in Shandong province, Beijing province, Anhui province, Dalian, Tianjin, and Xinjiang provide one-stop heat exchange technology services to industrial and enterprise users all over the country. Meanwhile, Propellent actively explore the global industrial market, we have achieved industrial heat exchange technology and finish turn-key projects in the African market such as Ethiopia, Zambia, guinea and Southeast Asian markets such as Vietnam, Thailand, Laos, Cambodia, Also, we have realized heat exchange equipment sales in industrial markets of developed countries, such as Germany, the United States, Hungary, the Czech republic.
Propellent can be able to offer a full range of heat exchange design calculation in full working condition. We have accumulated rich experience in heating, cooling and waste heat recovery for complex process mediums. Propellent never views separately in the selection of heat exchange equipment applications, but put it in the whole process production line, Therefore, we find the best balance to consider the whole initial investment in equipment and long-term operating costs. We optimize manufacturing processes of our clients and reduce the use of fresh energy to provide our customers maximum value when we find reasonable main points in high heat transfer efficiency and pressure loss.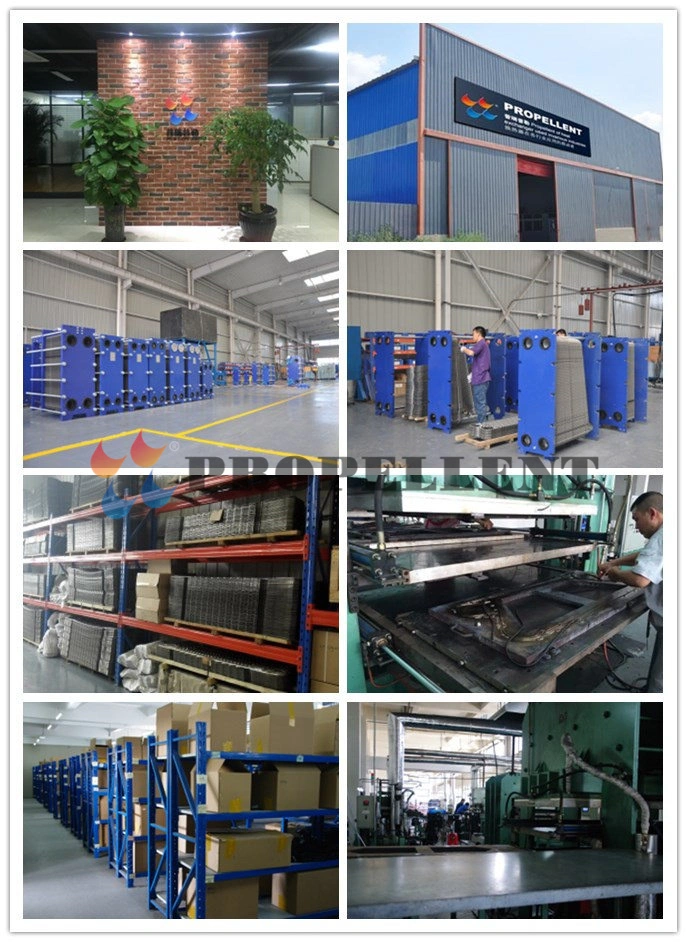 Our Advantages:
We will look for insights into your technology and have an effective communication with your engineer to settle down a perfect solution, this solution will be more accurate and apply to users' working condition, it will be in favor of reducing purchase cost and energy consumption (water, electricity and gas)
Our technical engineer can provide professional selection solution and drawings for our clients by calculation software according to users' working condition, we will select fitting solution to give you stable and efficient service.

We will be more responsible for your working conditions to reduce your equipment procurement costs and energy consumption of your process operation(water, electricity, gas).

If you have any question, please contat me in any time.
Contact: Ailsa Liu