High efficiency tube in shell heat exchanger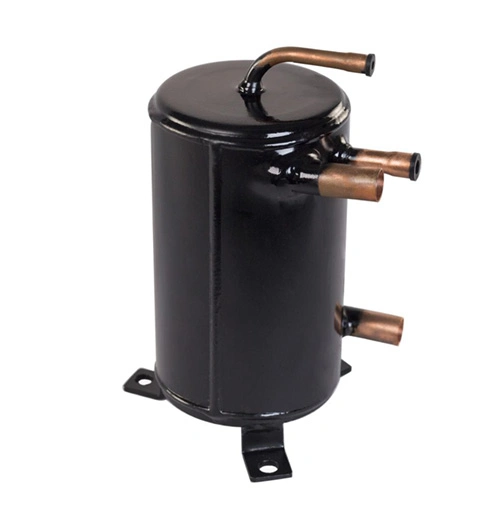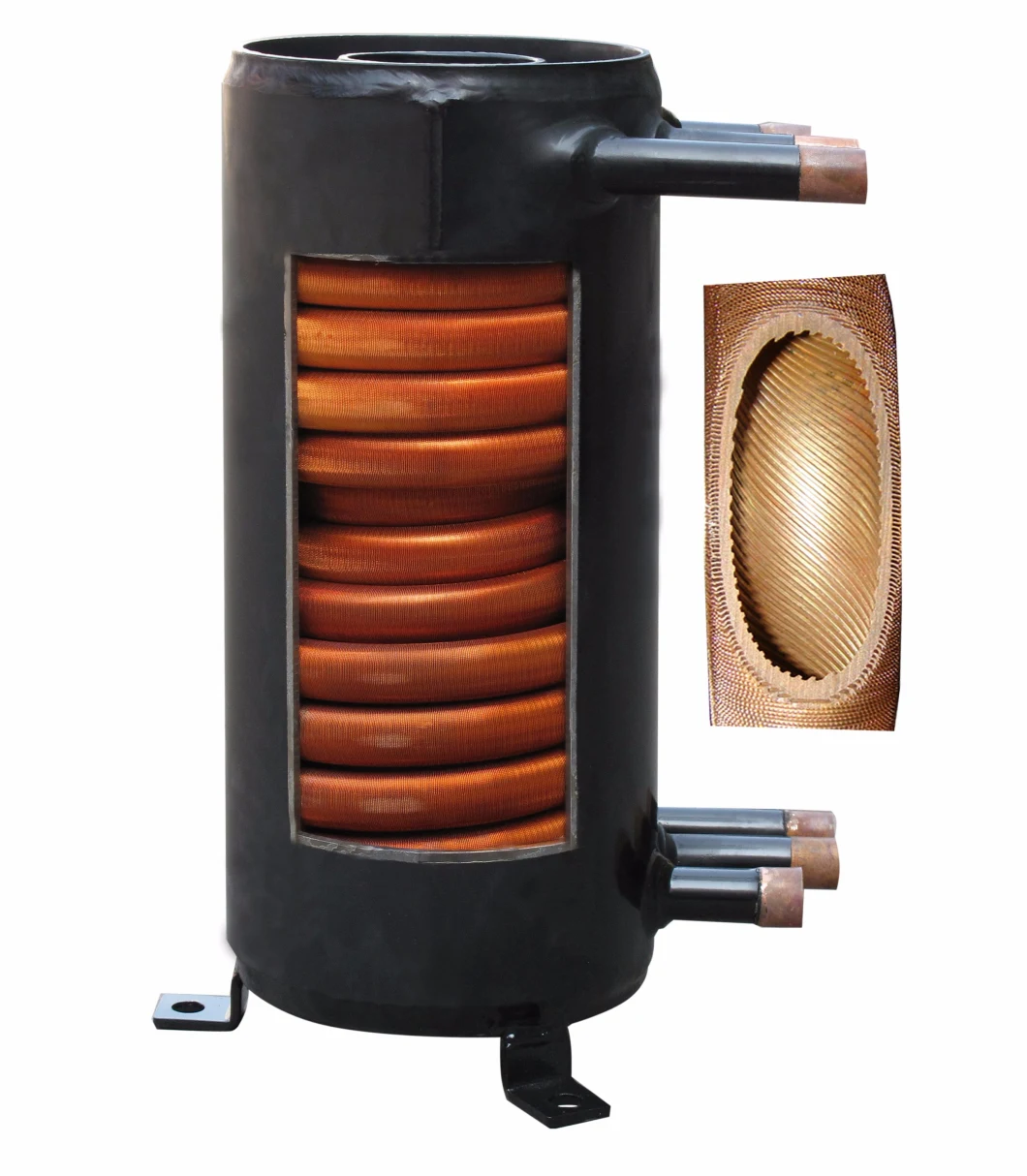 Work Condition:
1)Refrigerant side (Between the tube and shell):R22,R134a,R407c,R410a
2)Water side (in the tube):Domestic water,Nature water,antifreeze (glycol water)
3)This structure A used as condenser,For heat mode.
Material:
1)Heat transfer Tube: copper finned tube,nickel-copper finnedtube,double-wall copper tube.
2)shell: High quality steel (4mm thickness).
Features:
1)Capacity:4.5KW ,15000btu/h (heat mode)
2)Small volume Compact size is helpful to save the space ,Thereby reducing the size of whole units.
3)It's usually used in heat pump.
High Effciency of Heat Exchange:
1)Use efficiency finned copper tube, heat exchange area is 3.6 times than the Smooth Tube.,it is one important cause of high efficiency.
2)Inside the tube is screw thread,inside and outside of tubes induce turbulence flow of freon and water,it's another cause of high efficiency.
3)The compact helix structure of the coil ensures sufficient heat exchange between the gas and water.
Safety:
1)Whole tube inside shell has no internal joint,that means no welding bug.
2)The Copper Tube is fully shaped and then installed into the shell thus free from Products processing defects.
3)There is no block on water loop and the water flow is smooth,thus keep it avoid dirty.
4)The water pipe is on the lowest position ,and easy for drainage in cold season,avoid freeze.

Structure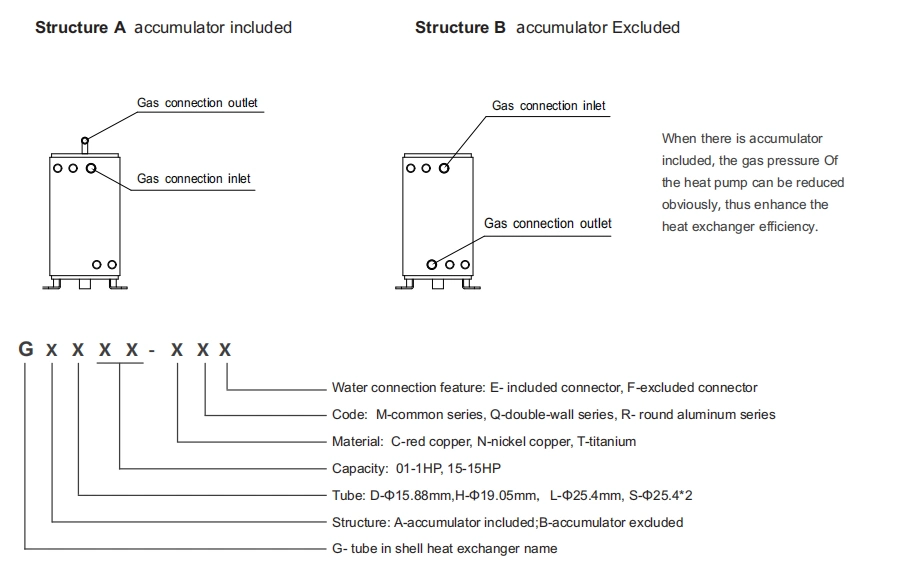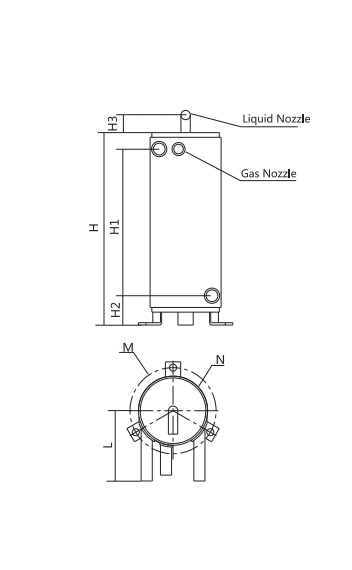 Specification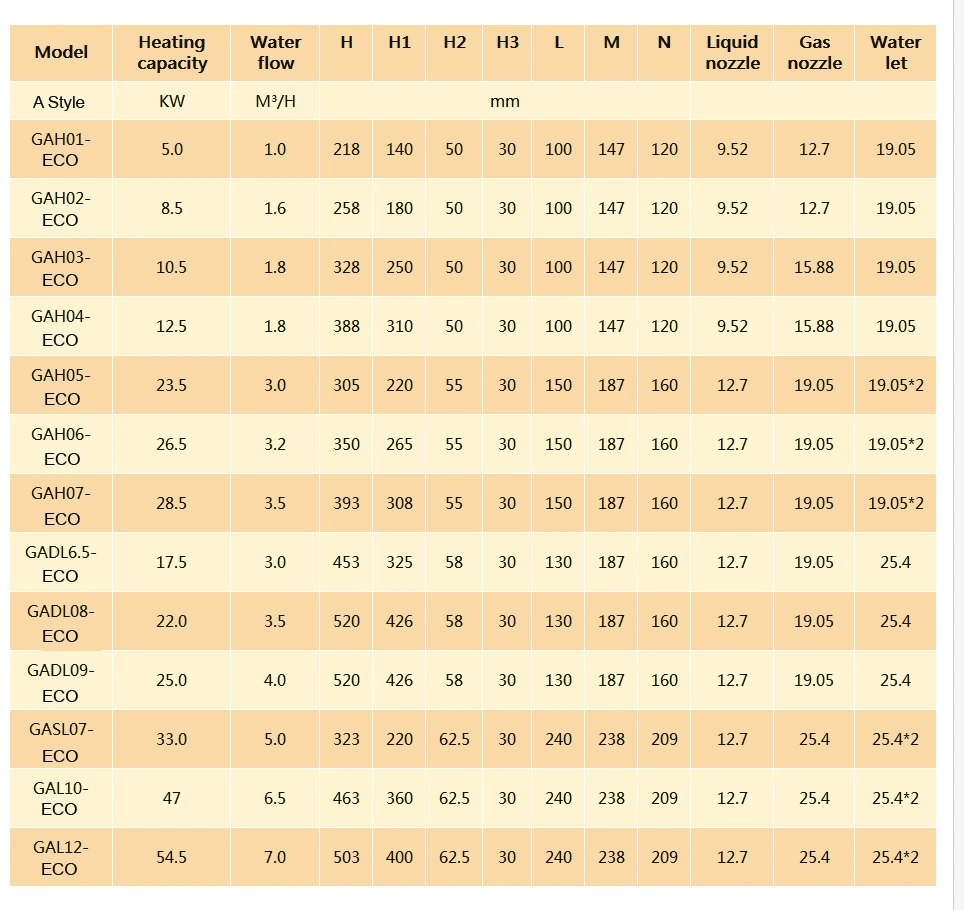 Contact Us