Gaskets for Gasket Plate Heat Exchangers S8 S14 S21 S121 S47 H12H17 M6 M10 N35 S86 S81 S100 Gasket
1. Product introduction:
Basic information
Plate heat exchanger gasket is one of the important parts of plate heat exchanger, which can produce plastic deformation and have certain strength.
Propellent's gaskets are customized to fit the customer's working conditions and are manufactured by a professional factory in a specified size.
The contact width between the high pressure gasket and the sealing surface is very narrow (line contact).
Sealing principle:
The corrugated plate is pasted with sealing gasket, which is designed to double seal structure and has signal hole.When the medium leaks from the first seal, it can leak out from the signal hole, and the problem can be detected and solved as soon as possible, without causing the mixing of the two media.Sealing gasket according to different media and operating temperature to choose different types of gaskets.Product information:

Brand Name: Propellent
Material: NBR, EPDM, EPM, FKM
Advantage: Produce plastic deformation and have certain strength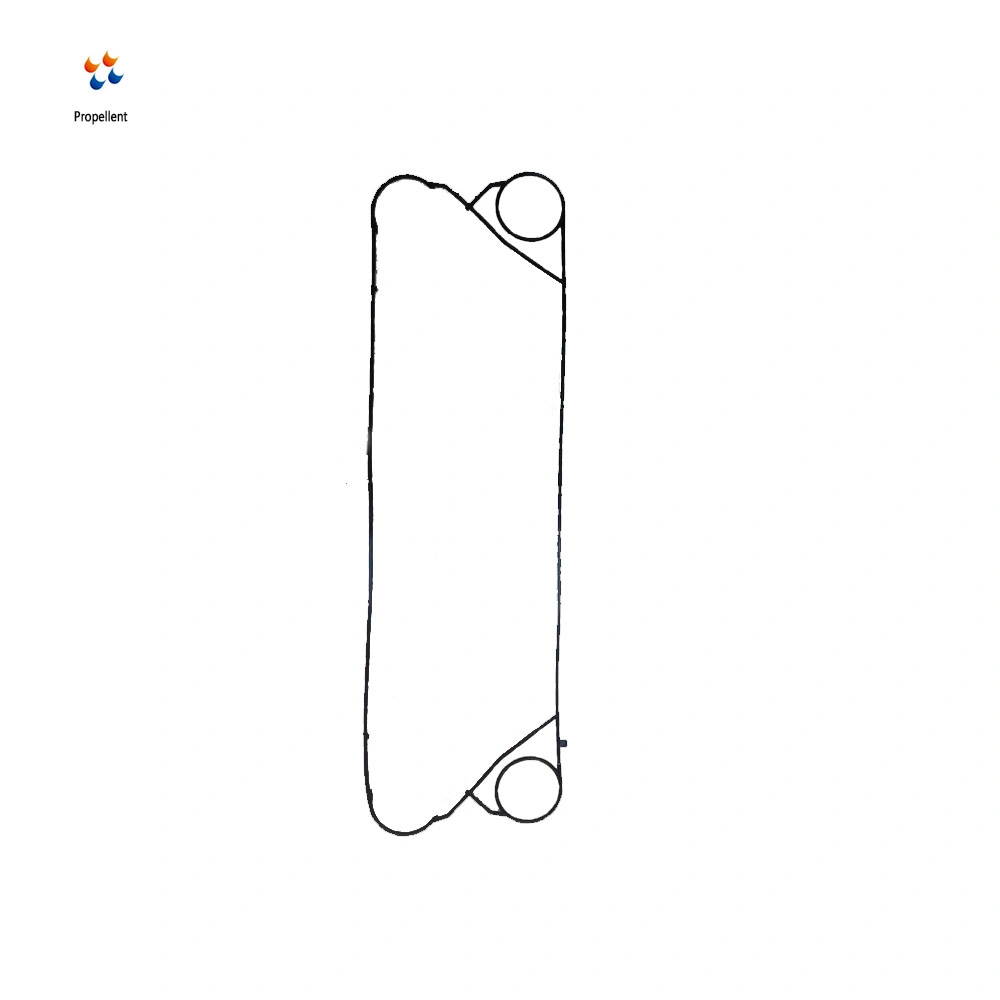 2.parameters:
| | | | |
| --- | --- | --- | --- |
| Gasket Material | Temperature Range(°C) | Hardness | Available Medium |
| NBR | -20 to 110 | -75+/-3 | Water, Oil, Acid etc. |
| EPDM | -30 to 150 | 80+/-5 | Steam, Ammonia, Acid etc. |
| NBR-HT | -30 to 160 | 85+/-5 | Mineral Oil, Thermal Oil |
| EPDM-HT | -30 to 180 | 85+/-5 | High Temperature Water |
| TFEP | -20 to 180 | 80+/-5 | Acid, Glycol, Chloride |
| FPM | -55 to 220 | 80+/-5 | Acid, Glycol, Chloride |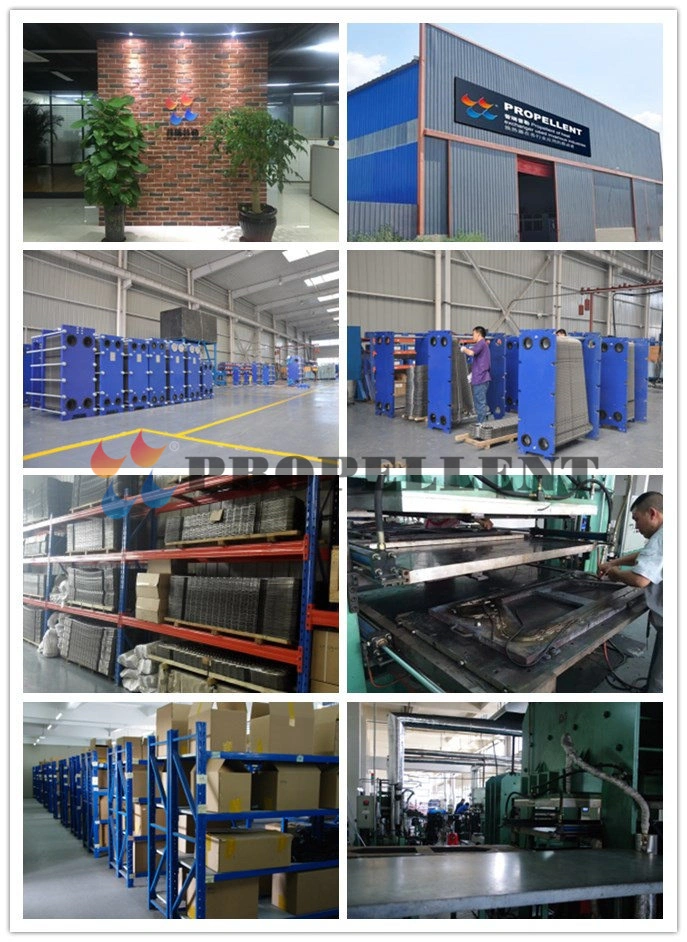 3. Application areas/occasions: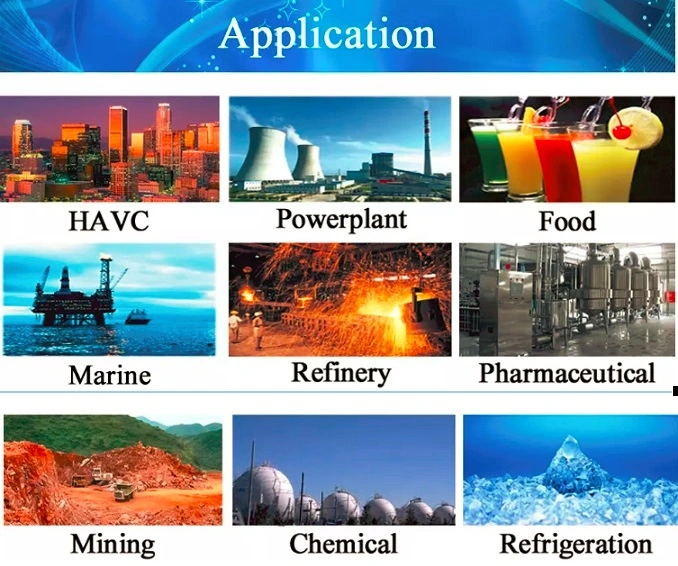 Application:HAVC, Powerplant, Food, Marine, Refinery, Pharmace, Mining, Chemical, Refrigeration


4.company profile:
Propellent, is the Booster and leader of effective heat exchange technology in all industries.

Propellent can be able to offer a full range of heat exchange design calculation in full working condition. We have accumulated rich experience in heating, cooling and waste heat recovery for complex process mediums. Propellent never views separately in the selection of heat exchange equipment applications, but put it in the whole process production line, Therefore, we find the best balance to consider the whole initial investment in equipment and long-term operating costs. We optimize manufacturing processes of our clients and reduce the use of fresh energy to provide our customers maximum value when we find reasonable main points in high heat transfer efficiency and pressure loss.

Propellent enterprises, has always been insisting this operation principle: Opening-up and cooperation, mutual improvement with cooperative partner and growing together with employees from the date of birth, to promote the progress of industry and business.

The leading heat transfer technology of Propellent, always from in the forefront of the heat exchange field all over the world, it is our belief that common sense is not constrained by experience, having the courage to take risks and depending on the talent as the most fundamental wealth.
Why Choose us ?
1. We always think from the perspective of customers, solve problems and bring higher value to customers
2. More than 15 years of professional experience and expert team
3. Professional production r&d team to improve heat exchange efficiency and reduce operating costs
4. The technical scheme of guaranteed commitment
5. Whole process service from pre-sale to after-sale
6. Help customers reduce risks and save costs to maximize customer benefits

Contact: Ailsa Liu
Tel/: 008615053168782